1. "I Can't See Nobody (Daniel Y. Remix)"
2. "Funkier than a Mosquito's Tweeter (Jazzeem's All Styles Remix)"
3. "Ain't Got No/I Got Life (Groovefinder Remix)"
4. "Save Me (Coldcut Remix)"
5. "Turn Me On (Tony Humphries Got U Turned On Dub)"
6. "Here Comes the Sun (François K. Remix)"
7. "Westwind (Organica Remix)"
8. "Go to Hell (Mowo Remix)"
9. "My Man's Gone Now (DJ Wally Remix)"
10. "The Look of Love (Madison Park vs. Lenny B. Remix)"
11. "O-o-h, Child (Nickodemus Remix)"
12. "To Love Somebody (Chris Coco's Stadium Rocker Remix)"
13. "Obeah Woman (DJ Logic Remix)"
14. "I Wish I Knew How It Would Feel To Be Free (Ralphi Rosario and Craig J. rival vox remix)

RAR 94.5 Mb
mp3, 192 kbps
LINK
Nina Simone Definitive Collection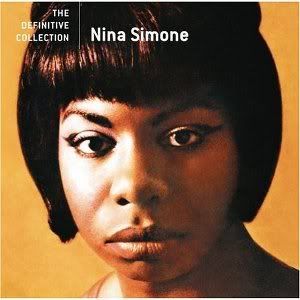 1. Black Is the Color of My True Love's Hair
2. Nobody Knows You When You're Down and Out
3. Other Woman, The
4. Trouble in Mind
5. Gin House Blues
6. I Loves You Porgy
7. Mississippi Goddam
8. Don't Smoke in Bed
9. Don't Let Me Be Misunderstood
10. See-Line Woman
11. I Put a Spell on You
12. Love Me or Leave Me
13. Four Women
14. Wild Is the Wind
15. Come Ye
16. Do What You Gotta Do
17. To Be Young, Gifted and Black
18. Nobody's Fault But Mine
19. Sugar in My Bowl
20. My Baby Just Cares For Me
mp3, VBR, rar
http://rapidshare.com/files/149045117/Nina_Simone_The_Definitive_Collection_2006.rar
Nina Simone: Remixed and Reimagined (2006)